This program is designed to build life skills of confidence, self-discipline and learning to stay on task as well as having respect and courtesy towards one another.

Classes are 60 minutes in length of learning beginners martial arts technique with physical control as well as mental development that will prepare them as they transition into the next higher level of martial arts.
Classes are available during the week and on Saturdays to allow
parents schedule flexibility.
Check Our Schedule or just Call Us today to come in for your
2 FREE TRIAL CLASSES and your FREE UNIFORM
Your "Little Dragon" is going to LOVE it!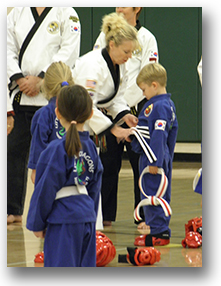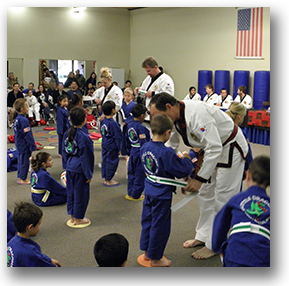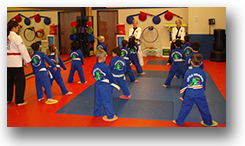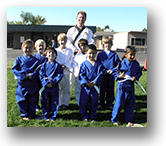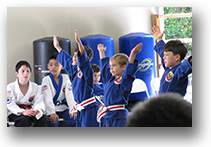 Master Brandt and Mr. Hartsog instruct in the Outreach Programs
Contact us today to start your child learning success skills. (858) 487-6470